The Master Cleanse, a fad from the seventies, seems to be making a comeback in a huge way right now. A certain Executive Producer I know just completed it for the second time. I had friends from Los Angeles in town this weekend and as soon as I mentioned it everybody launched into stories and theories about it. New York and Los Angeles? You've got a fad.
For those blessed few not in the know, The Master Cleanse is a fast that, over the course of ten days, completely flushes out the matter your master colon has been holding onto. It is estimated that the average person carries around ten pounds of "matter" in their guts. During the cleanse one only imbibes a drink made of herbs and lemons and cayenne peppers.
I'm totally going to do this cleanse after the new year. As you know, I've been trying to do things to improve my overall health and this sounds interesting. I'm getting frightened, however, by the research I've been doing. One website informed I can look forward to excreting "three to five foot ropes of matter". What is a rope of matter? Honestly, I've eaten so poorly my entire life that I wouldn't be surprised if an old Hot Wheel fell out of me.
Then I stumbled upon the Blessed Herbs website. OH. MY. GOD.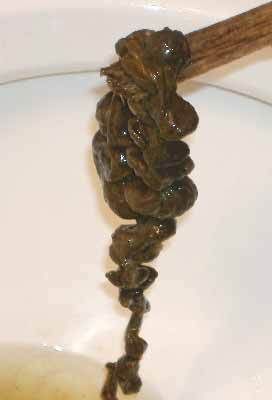 I'm appalled and you should be too.